THE DEVELOPMENT OF INDUSTRIAL CLUSTERS IN BAC GIANG
Up till now, there are 40 industrial clusters with a total area of ​​over 1,384 ha in Bac Giang province. These industrial clusters have attracted 186 investment projects; in which 176 projects have been put into operation, 10 projects are under implementation with the total registered capital up to VND 32,765 billion; disbursed capital is estimatedly VND 8,675 billion; creating jobs for about 45,000 workers with an average income of VND 4.5 – 7.5 million /person/month.
Among 40 industrial clusters in Bac Giang province, there are 3 specialized industrial clusters (textiles, thermal power), 3 industrial – trade village cluster (Van industrial – trade village cluster produces alcohol; Da Mai industrial – trade village cluster produces carpentry and noodle products; Bai Oi industrial – trade village cluster produces carpentry products), the remaining 34 industrial clusters are planned as multi-industry clusters.
These industrial clusters attract many diversified industries. There are 17 industrial clusters developed by the district People's Committee, but the internal traffic and wastewater treatment system need to be completed; 23 industrial clusters developed by enterprises are currently in the process of investing in infrastructure construction and attracting secondary investors.
Industrial clusters in the province are planned to use the existing traffic axes and planned traffic axes in the next period in order to take advantage of the technical infrastructure after investment, and to improve the efficiency of the goods transportation in the regions.
In addition, industrial clusters are planned to be located in mountainous districts to attract investors to come to do business as well as to create jobs for local workers, and take advantage of available raw materials.
In the coming time, Bac Giang province will focus on implementing many solutions to develop local industrial clusters. The province is interested in building a synchronous technical infrastructure system like road traffic, electricity and water supply, transportation services… to increase the expansion and development of industrial clusters.
Bac Giang province provides enterprises with maximum support in the land clearance process after their projects are granted investment certificates.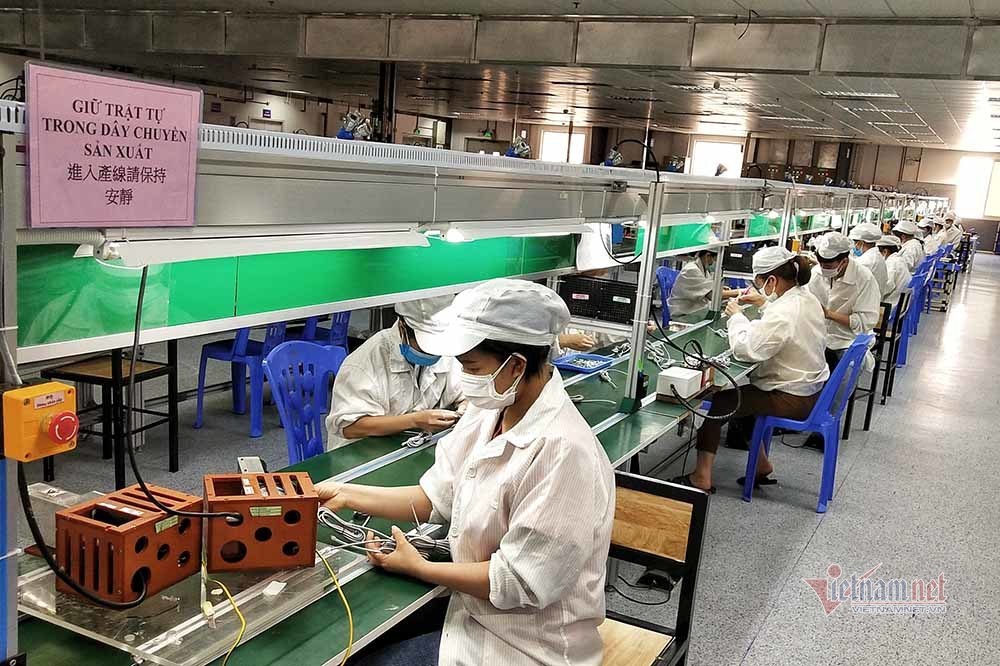 In addition, the province also continues to invest in centralized wastewater treatment systems in industrial zones and clusters, expect that 100% of industrial zones and clusters in the area will have had wastewater treatment systems by 2030. At the same time, Bac Giang will relocate production facilities that regularly cause environmental pollution located in residential areas to industrial zones and clusters…
According to the Bac Giang Department of Planning and Investment, despite being heavily affected by the complicated COVID-19 pandemic, in the first eight months of 2020, the industrial production value (actual price) of Bac Giang province reached VND 163,475 billion, made an increase of 15.6% (compared to the same period in the previous year), accounted for 59.4% of the plan.
By 2050, Bac Giang province is expected to establish 40 new industrial clusters, expand 3 existing industrial clusters, increasing the total number of industrial clusters in the area to 74 industrial clusters with a total area of ​​3,219 ha.