Viet Han Industrial Park is developed by KOREA LAND & HOUSING CORPORATION, one of the largest corporations in urban and industrial development in Korea. This is the first project cooperated by the 2 countries, Korea and Vietnam.
Viet Han Industrial Park was established in 2009 in Hong Thai, Hoang Ninh and Tang Tien communes, Viet Yen district, Bac Giang province.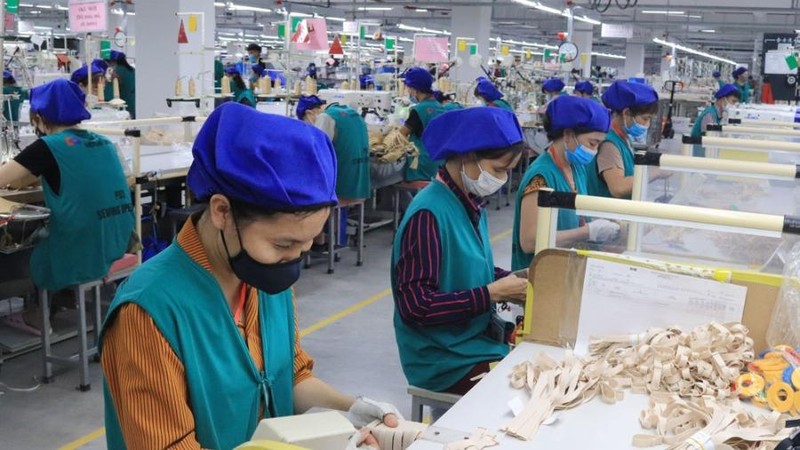 This industrial park owns a prime location which is close to National Highway 1A, convenient for railways, waterways and roads: 10km from Bac Giang City, 40 km from Hanoi Center, 40 km from Noi Bai International Airport, 110km from Hai Phong port, 120km from Huu Nghi Quan border gate
• Total area: 200ha
• Minimum factory area: 1,000m²
• Minimum land area: 1 ha
• Rental price: USD 65 /m2, unchanged within 2 years, VAT excluded
• Land rental price VND 650,000/m2 (excluding infrastructure construction cost)
• Term: 50 years
• Land legal: Pink book
• Orientation: Viet Han is oriented to be an eco friendly multi-industry industrial park using modern high technology in accordance with international, expected to attract industries such as:
– Mechanical assembly, production of spare parts, electronic components
– Production of consumer goods, handicrafts
– Textile industry
– Food processing and agricultural products
– Some other industries have less impact on the environment
• Infrastructure & facilities:
– Landscape: More than 12% of the total area of ​​the industrial park is planted with trees along the roads and other areas, the lawns and public green areas are planted to improve the environment of the industrial park.
– Land condition: Average leveling height 9m/ Soil quality: hard leveled
– Internal transportation system:
+ Main roads: 25m wide
+ Branch roads: 17.5m wide
All internal roads are designed and constructed in strict compliance with national regulations and finished with Asphalt concrete. The internal roads are also equipped with a complete, aesthetic high-pressure lighting system.
– Water supply system: Clean water is supplied with a capacity of 30,000 m3 per day from Bac Giang clean water plant. Water is supplied to the factory fence by an international standard water supply pipe system. Wastewater treatment system has the capacity of 9,000m3/day
– Power supply system: The power supply to the industrial park is taken from the 110/35 substation from Bac Giang Power Company. High voltage electricity network is provided along the internal traffic in the industrial park. Enterprises invest and build low voltage stations depending on their consumption capacity. The 110kV power station is supplied to the factory fence by an international standard electrical cable.
– Water and waste treatment system: Waste water is collected to the wastewater plant of the industrial park to meet water standard B (QCVN 40:2011/BTNMT) before being discharged to the general system of the industrial park. The wastewater plant was built with a treatment capacity of 6,000m3/day – night.
– Exhaust gases from factories are installed with national standard filtration systems before being discharged into the natural environment.
– Communication system: the industrial park is installed with an underground communication cable system and is provided to the fence of the factory by an international standard cable system.